We have the best in class secure lock complete shell packages, including high-performance SIP building panels for floors, walls, and roofs, to make your home sturdy from the outside and cozy from the inside.
For the structural safety and strength of your home, we have SIP panel home kits made from heavy-duty stainless steel. These steel SIP panels are extensively tested to safeguard your home from just about any weather extremity, be it a storm, hurricane, or earthquake.
On the inside, our structural insulated metal panels make your home up to 15 times more airtight than other construction materials. That's because steel SIP panels home kits have natural insulation properties, which creates a tight envelope around your home.
Also, our SIP panel home kits use expanded polystyrene (EPS) foam insulation sandwiched between two structural skins of steel. As a result, you get a comfortable and cozy interior space while your utility bills lower from reduced electricity usage.
Our secure lock complete shell packages offer a low-maintenance solution for your home since they are pest-free and mold-resistant.
The best thing about structural insulated panel home kits is that they aren't just building components and can be used to build your home in the most cost-effective way.
And since framing, sheathing, and insulation is combined into one single panel, homes built using secure lock complete shell packages can be erected faster with less labor. That makes construction from SIP panel home kits truly DIY-friendly.
_____________

One-Minute Video Overview of the Secure-Lock SIP System
Secure Lock SIPs can be used to build up to 3 stories with no additional steel structure, as each steel to steel joint creates the effect of a steel column in the wall.
Below is a time lapse video of the construction of a 2-story garage, self-supporting
Commercial Secure Lock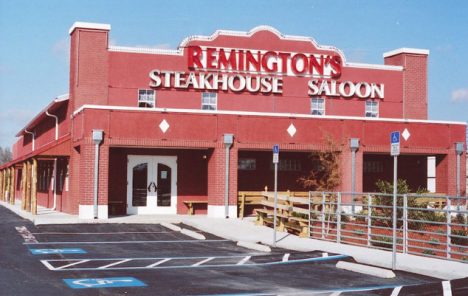 Residential Secure Lock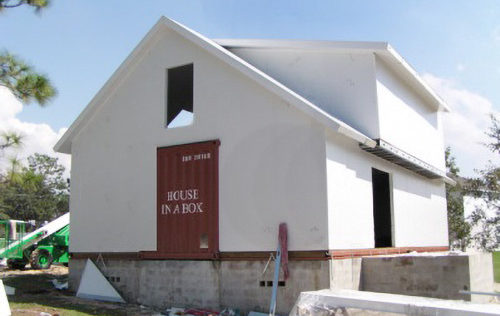 Secure lock structural insulated panels (SIPs): FAQs
What are structural insulated metal panels or SIPs? 
Structural insulated panels, or SIPs as they're commonly called, are robust stainless steel building panels used in residential as well as commercial properties. 
In terms of utility, these steel SIP panels can be used for multiple construction purposes, including walling, roofing, flooring, and more. 
A structural insulated panel is made by sandwiching expanded polystyrene (EPS) foam insulation between two solid steel skin layers. As such, not only does it make your home well-insulated, but also highly sturdy and disaster-resistant. 
How quickly can you build your home with secure lock steel SIP panels? 
Building a home with structural insulated panel home kits is way quicker and efficient. That's because SIP kits are available as prefabricated units, which eliminates a lot of on-site tasks such as assembly, framing, etc. 
According to some estimates, a steel SIP home needs 55 percent less construction time compared to traditional wood frame homes. 
You can build a SIP home within a few weeks; all you need is a seasoned construction team. 
Are SIP panel home kits strong? 
Yes, they are. 
When it comes to construction, nothing compares to the strength of steel. And that also goes for structural insulated metal panels, which are highly impact resistant. 
Secure-Lock Structural Insulated Panels or SIPs can withstand the extremes of weather events, including winds up to 180 MPH and category B seismic activity. 
That means your steel SIP home will keep you safe in the worst of hurricanes, blizzards, and even earthquakes. 
How good are SIP panel home kits at insulation? 
In terms of home insulation, nothing comes close to steel SIPs since they're 15x more airtight than other insulants. 
That brings down the drag on your HVAC systems and, as a result, saves up to 60 percent on annual indoor heating and cooling costs. 
Are steel SIPs sustainable? 
Yes, steel SIP panels are highly sustainable building materials. 
Like all secure lock complete shell packages, the SIP panels home kits are also made using recycled stainless steel. Also, these panels can be entirely recyclable after their service life. 
Not to mention, by preventing the use of wood in construction, they help prevent ecological damage. 
Can SIP panels be purchased only as a complete package? 
No, you can buy individual SIP panels too. 
In fact, SIP floor panels, SIP wall panels, etc., are sold separately for specific building needs. 
This also comes in handy for replacing damaged SIP panels without having to install an entirely new SIP package. 
Can SIP panels be customized? 
Most SIP panels for sale on the market are customizable, including a Secure-Lock Steel-Skinned Structural Insulated Panel System. 
So you can get the SIPs personalized in terms of sizing and design, among others. 
Do building codes allow SIP panel home kits? 
The International Code Council recognizes steel SIP panels for residential and commercial buildings. And this, in turn, is accepted by the building codes in most counties and municipalities in the country. 
Furthermore, structural insulated metal panels are also permitted within Florida, including in the High Velocity Hurricane Zones. 
How much do steel SIP panels cost? 
The average cost of SIP panel home kits ranges between $17 and $30 per square foot. 
While this may sound a bit expensive when compared with wood panels, you can recover your entire upfront investment in a few years' time by saving on utility and maintenance. 
For More Information on SIP's CLICK HERE.
No products were found matching your selection.