Oak Embossed Strand Woven
Bamboo Flooring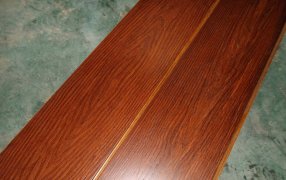 Oak Embossed Strand Woven Bamboo Flooring is solid strand woven bamboo with the top layer pressed to look like oak flooring. It has the durability and renewability of strand bamboo, with the look of oak. Perfect for commercial and residential high traffic applications.
100% cold pressed strand woven bamboo flooring is prefinished in 4 standard colors with custom colors available. Grade A Planks can be ordered as standard tongue and groove flooring or using our Click Lock floating floor system that makes installation quick and easy enough for DIY. Matching stair nose and tread available for all colors.
Products
Pre-finished Oak Embossed Strand Woven Bamboo Flooring
Click-Lock Flooring Plank
5-3/10"x72-3/4"x9/16" 142x1850x14mm
Tongue and Groove Flooring Plank
5.59"x72-3/4"x9/16" 142x1850x14mm
Click-Lock Stair Nosing
4-1/10"x72-4/5"x9/16" 104x1850x14mm
Groove Stair Nosing
3-3/5"x72-4/5"x9/16" 92x1850x14mm
Stair Treads 3 layers, middle-crossing
11-4/5"x48"x1" 300x1220x25mm
Item Number:
FLBamb-SWoak

Unit of Issue:
Square Foot

Price: Quoted
Click-Lock Floating Flooring
Tongue and Groove Flooring

Gray

Gunstock

Mocha Dark

Mocha Light