ATAS Solar BIPV Roofing System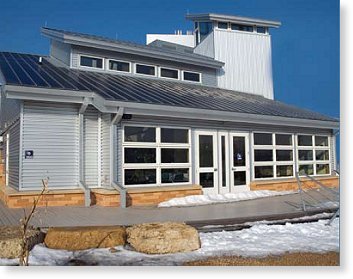 The standing seam metal roof that generates clean, renewable electric energy.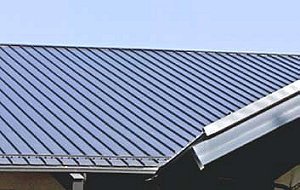 ATAS Solar BIPV Roofing System is a complete, standardized solar roof system, factory installed and delivered from an ISO 9001:2000 certified standing seam roof manufacturer. When you specify ATAS SOLAR, you get the complete system. This includes all schematics and specifications for wiring and electric power that can be sent directly to the power grid through the building's electric meter. Payback can be realized in as little as 5 years. 20 year warranty.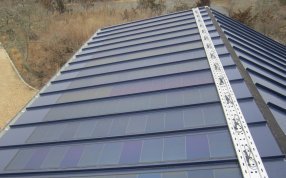 A thin film solar laminate is bonded to the surface of the roofing panel. The resulting panel/laminate bond has been proven to withstand winds of 160 mph. The laminate is very durable, expanding and contracting with the roofing panel, and can even be walked upon. The system requires no roof penetrations and no additional support. ATAS's solar laminates achieve high relative efficiency under higher temperatures and low light conditions.

Premium Building Integrated Photovoltaic System