Paving Systems
Click on the pictures below for details and documentation.
Ecological Paver System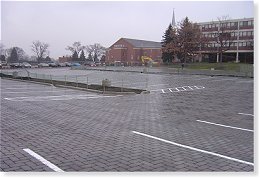 Permeable pavement system designed to reduce storm water run-off and promote rainwater infiltration and natural groundwater recharge. Engineered to support heavy axle loads for roadways and parking lots, yet flexible, segmental paver system adapts to changes.
Eco-Rubber Impact Absorbing Pavers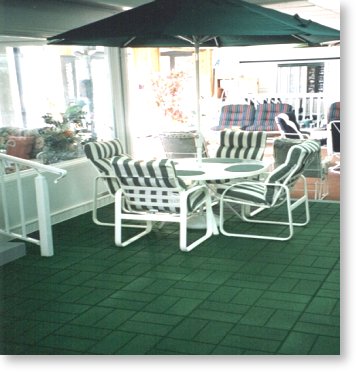 provide superior noise reduction and offer a slip resistant, comfortable surface for patios, decks, and walkways.

Every Eco-Rubber Paver removes 4 tires from our landfills and incinerators.
Eco-Rubber Stone Pavers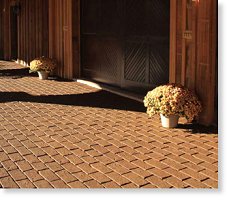 Cobblestones, Tilestones, Flag Stones & Stepping Stones
The look and feel of stone, but light weight and easy to install. Manufactured from recycled rubber, these pavers have the strength, longevity and durability of stone.
Landscape and Safety surfaces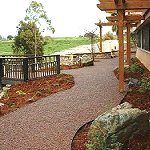 Eco-Rubber provides a variety of recycled rubber products for landscaping and outdoor safety surfacing. Pour-in-place Rainbow Turf, Curbing, Tree Rings, and Safety Mat for playgrounds, parks and gardens.