Native Landscape
Design and Installation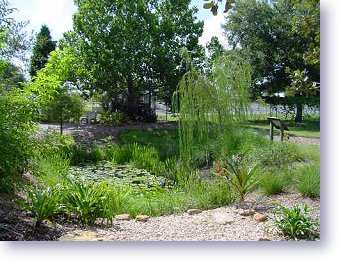 Item Number: LD-NatLand

Price: Quoted
Contact Eco-$mart for complete design and installation of your own native landscape. Native plants use far less water, fertilizer and pesticides, and require far less time to maintain. Meanwhile, your yard looks great all year long, while your neighbors struggle and toil during drought and extreme weather periods. New construction and remodeling, commercial and residential.
Click on the Pictures for a Larger View



Look! Lawn Logic™ Sprinkler Over-ride Control!
Only water when your lawn really needs it. Save Water and Money!