Marmoleum Click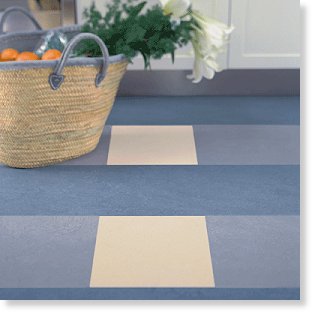 Item Number:
FLMarmol-Click-

Unit of Issue:
Square Foot
Marmoleum Click is the perfect floor for those who want the natural durability and cleanliness of Marmoleum, but who wish for a unique personal design for their floor. Click comes in 12" x 36" panels or 12" x 12" squares. Its unique construction with the patented click system, combined with a broad colour palette, give you a natural floor with maximum design freedom. Marmoleum Click floor is easily installed without glue.
Looking for a new floor?




Marmoleum is the Natural Choice


Ecologically produced from natural raw materials; linseed oil, pine rosin, and wood flour.
Extremely hygienic, clean and bacteriostatic.
Very comfortable, with sound reduction.
Creative; Design your own floor. Combine Colors, Tiles and Panels
Easy to install with a simple In & Out system. No messy glue.
Practical and very durable; dent resistant, stain resistant, fade resistant, antistatic.
Indoor Air Quality

A dust-free house is healthier for asthma patients suffering from dust mite allergy. The floor is an important factor, because lots of dust can build up there. Marmoleum is therefore a solution because it is easy to keep dust-free. Laboratory studies have also shown Marmoleum to be both anti-static and bacteriostatic: micro-organisms do not thrive easily on it, which makes the floor naturally hygienic.

Sold through local flooring dealers only.
Contact Eco-$mart to find your nearest Marmoleum Click Dealer.