Recycled Rubber Mat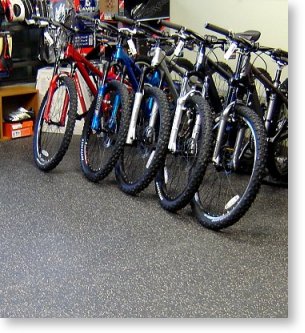 Eco-Rubber Recycled Rubber Mat combines the slip resistance, noise reduction, safety, low maintenance, and toughness of Eco-Rubber with the beauty of 6 styles and over 100 color options to match your facility or home decor. Custom colors and design are available as well.
Eco-Rubber Mat is available in both square cut and interlock. The square cut glue-down method or the accurate and secure interlock method designed to create a quality, seamless, unified look to the surface. The interlock system makes Eco-Rubber Mat easy to install, and allows increased versatility when temporary or removable flooring is required. Eco-Rubber Mat is reversible, and transportable.
Item Number:
ER-Mat

Price: Quoted
Who benefits?


Community Centers


Commercial Stores


Exercise Rooms


Fitness Centers


Golf Courses


Gymnasiums


Ice Arenas


Locker Rooms


Ski Areas/Resorts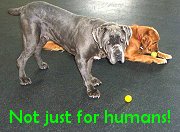 Dog Runs, Parks, and Kennels, Horse Barns and Stalls, Any Animal Shelter can be improved using Eco-Rubber Mat.
The finest recycled rubber, highest quality color granules, and consistent controlled manufacturing produce a surface that is strong, durable and retains its color for years to come.
Impact Absorbing
Low Maintenance
Low Noise
Slip Resistant
Durable
Water Permeable
Spike Resistant
Stain Resistant