Permeable Pavement System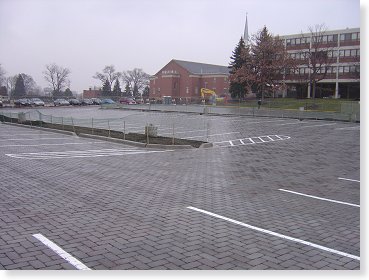 This Ecological Paver System is designed to reduce storm-water run-off and promote rainwater infiltration and natural groundwater recharge. The Permeable Pavement System is engineered to support heavy axle loads for roadways and parking lots, yet it is a flexible, segmental paver system that adapts to changes in the ground and changes in the weather that crack and damage conventional pavements. Remarkable curb appeal and convenient maintenance access complete a set of benefits that make this product ecologically sound and economically smart.
Item Number:
PVR-PermPave

Unit of Issue: Each

Price: Quoted
Paver Shapes
Nominal Dimensions
4-1/2" x 9" x 3-1/8"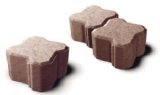 Aqua-Lok™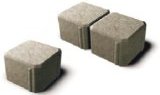 Eco-Brick™
Clear Benefits

Aqua-Bric™(1)

Aqua-Bric™(2)

Meeting EPA stormwater requirements with a superior solution.
Achieving significant savings through enhanced land planning.
Outperforming other systems in harsh climates with freeze/thaw cycles.
Delivering maximum strength to handle heavy vehicular traffic.
Producing remarkable curb appeal and convenient maintenance access.
Pedestrian friendly, even for wheelchairs and hi-heels. Meets ADA standards.
Providing outstanding results on a 30-year life-cycle cost analysis