Home Energy & Water Saving Retrofit Kits
Click on the pictures below to see details.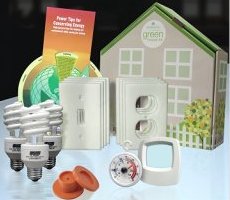 Electric Home Upgrade Kit
This kit features the most popular of our energy saving products in a convenient, easy-to-install kit. Each kit comes in ecologically sound packaging and includes helpful tips for energy conservation.
More Retrofit Kits Coming Soon.