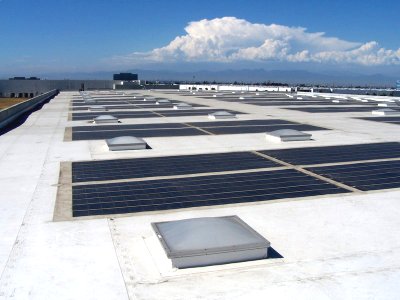 The Passive Systems use a prismatic dome, reflective light shaft and diffusing lens to light a building's interior.

The skylight mounting frame is made of extruded aluminum alloy 6063-T5 with a minimum thickness of .093 inches and have mitered and heliarc-welded, water-tight corners with integral condensation and weepage gutters.

The upper skylight dome is low profile, .187 inch or greater overall thickness and 50% or greater high-impact clear prismatic acrylic. The intermediate lens (normally used only on refrigerated buildings) is .125 inch or thicker clear acrylic. Interior diffusing lens is a one piece molded 50%-70% transmittal acrylic material. Transmittance specified per job.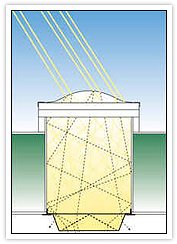 The light well is made of a clean, unpainted, unmarred and untarnished reflective light shaft.